Vistro49
Vistro49 is Romain Fornell's new wine and cocktail bar at Ohla Barcelona hotel. It is led by Florian David, who was born in France but lives in Barcelona and has been the sommelier at Caelis restaurant for more than 2 years. Florian, who is passionate about exciting wines, has created an extensive list that features several organic wines and hidden gems from little-known wineries. There is also a good number of well-known wines and cavas.
Wines by the glass, select tapas and suggestive cocktails round out the offering in this new space, which is a perfect meeting place for anyone looking to share happy moments, enjoying the pleasures of wine in a casual setting in the heart of Barcelona.
Open Sunday, Monday and Tuesday from 6:00 pm to 01:00 am; Wednesday and Thursday from 12:00 pm to 1:00 am; and Friday and Saturday from 12:00 pm to 02:00 am.
Location and contact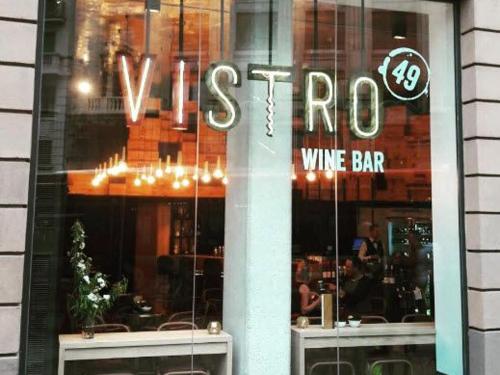 Located in the centre of Barcelona.
Via Laietana, 49
08003 Barcelona – España
Telephone: (+34) 933 41 50 50