Events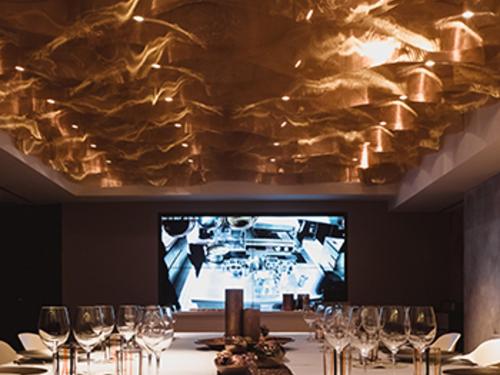 Barcelona is a city of business meetings and special celebrations. Ohla Barcelona hotel is the ideal setting for small conferences, meetings and events. You can use any of the hotel areas to organise and hold your own private events.
Caelis Prive
Caelis Privé is the new space at Caelis and one of the most personal passion projects of Chef Romain Fornell.
Caelis Privé is a private room where guests can host private lunches or dinners with dishes prepared and presented by our team of chefs, interacting and chatting with the diners.
Caelis Privé can also be used for show cooking sessions and master classes. The room features a huge screen showing everything that is going on in the Caelis kitchen in real time, for an exceptionally unique experience.
The space seats up to 24 diners at one long table.
Caelis Privé is located on the -1 floor of the Ohla Barcelona hotel. Caelis is located on the mezzanine floor of the hotel (0.5).
Menus served at Caelis Privé are different from our tasting menus and our Caelis Menu.
Comtal Meeting Room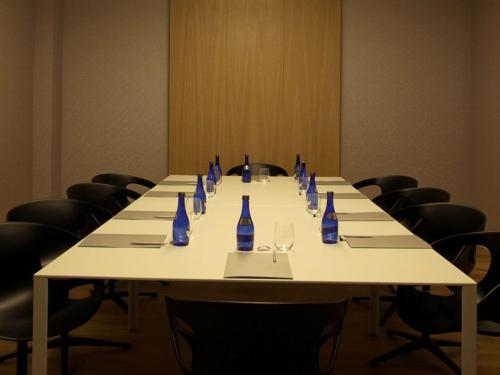 Exclusive room for small meetings
Barcelona is a city of business meetings and special celebrations. Salón Comtal at Ohla Barcelona is the perfect place to hold small business gatherings and board meetings.
Equipped with a large boardroom-style table, plasma TV and ergonomic chairs, this space is uniquely suited to this type of gatherings.
Data sheet

Surface: 20m2
Height: 2.8 m
Capacity according to setting
Theater: -pax
School: -pax
Imperial: 12 pax