Handy. Connectivity anywhere in the city
At Ohla boutique hotels, we are always on board with the latest technology, which is why we're introducing Handy, the number one smartphone for the hotel industry, for free with all our rooms.
We want all our guests to make the most of their experience in Barcelona and connectivity is key. Thanks to Handy, guests can discover everything the city has to offer in the palm of their hand, make unlimited calls to any country, have access to 4G internet connection wherever they go and get all the latest news from Ohla boutique hotels.
When visitors get to their room, they will find a Handy smartphone ready to use and are welcome to take it wherever they want throughout their stay.
Handy is much more than a mobile device: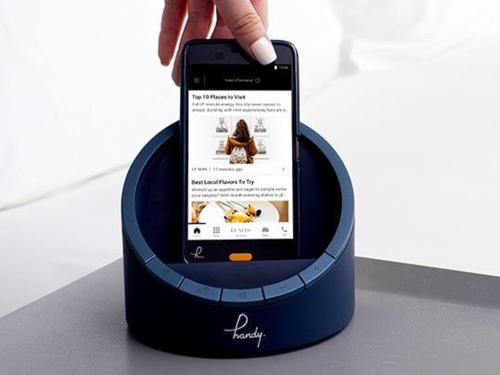 Portable smartphone that goes anywhere
Unlimited international calls
Direct link to the hotel
Unlimited 4G data connection
Unique Android-based operating system
Integrated guide to Barcelona updated at all times
Exclusive alerts on news from Ohla boutique hotels
Photo and video camera
Pre-installed apps